Liverpool Apps Software Development Services
The Liverpool Apps team of software developers and app designers are highly qualified, experienced and professional, and have worked on a large range of different projects before, catering for small business ventures to large multi-scale organisations.
So why might a Liverpool business like yours consider paying for a custom built software solution or app when there are so many off the shelf solutions available? Think about it this way, an off the shelf software package is made to cover a range of different features, not all of which will be what you're looking for, and some of which might not work exactly how you need them to. This means you're paying for something that isn't as seamless as you would like, and half of which you can't even use. When you invest in bespoke software solutions you can pick and choose exactly what features you need and how you want them to integrate with any existing software!
Because we know that no two businesses are the same, we treat each project as a new challenge, and with our team of experts we can assist in helping your business reach its full potential!
See below for some more information on some of the services we enjoy providing to our customers in Merseyside: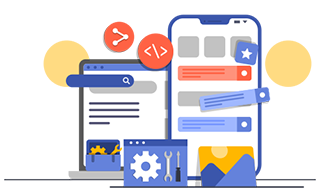 Do you have an idea for a new mobile app? Or maybe you need your business to be accessible across multiple devices? Our apps can be developed for technologies such as iOS, Android and Windows-based devices, and can be made in sync with existing technologies to streamline business functionalities.
If your Liverpool business is looking for a new app to use alongside your other business solutions, or you have an idea for a new app as part of a startup then get in touch!
Custom / Bespoke Software Development
With our developers fluent in languages from PHP to SQL, and C++ to Visual Basic (and many more besides as the list keeps growing) at Liverpool Apps we are always learning new skills! We can integrate server-based databases with online technologies, creating seamless IT infrastructure.  We are also systems integration experts so if you need Liverpool system integration company or data migration services in Liverpool then do give us a nudge!
Whether you're looking to expand on existing legacy software or create a whole new bespoke software system, we can use our knowledge to find the perfect solution.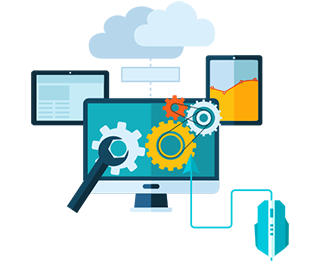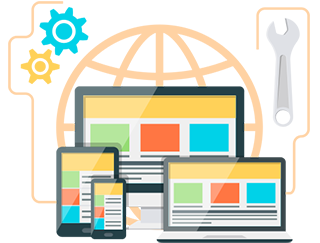 Web Development and Web Applications
If you have an existing web application or web-based system that you would like updating or enhancing, or if you are a new business who is starting from scratch, we can provide the web development services your Liverpool business needs to assist you in expanding your web presence and boosting your operational efficiency with a view to helping your business thrive.
Our bespoke ecommerce systems, web applications and web development solutions can be tailored to suit the needs of most companies and business types.
Using a multitude of different programming languages, our database developers can produce customer driven databases that are integrated with your legacy software packages across existing IT infrastructures without the need to rebuild an internal network.
If you would like to know more about how Liverpool Apps can produce a custom-built database solution that fits in perfectly with the day-to-day operations of your business then please get in touch!